DVD MAGIC LECTURE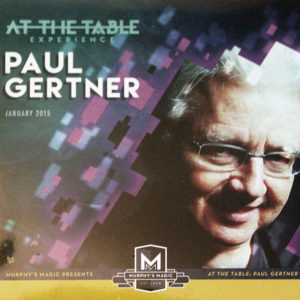 Online Magic Lecture. Paul Gertner share some of his favorite routines plus some new material from his professional trade show act.
Steel and Silver The Cups and Steel Balls
The Classic Force
A Familiar Ring
Those are the Aces… Those are Not!
The Library Card
Copper Sliver through the Handkerchief
Twenty One-Blackjack
Obvious, Interesting or Amazing
Four King Surprise
Stop and Stare
Plus more.
$20 plus shipping and handling